omg I have totally forgot about blogging because I have been so busy with work and then when I don't have work I am busy with resting. Because work is so exhausting and seriously I wish I wasn't so tired all the time. But it is easter weekend which means I only have a day of work left today and then I have a 3-day weekend ahead. YAY!!!
More exciting news the Look Fantastic Beauty Box of April is here!! Well for order and to be honest I still have not received my March box yet, I guess that is still on its way. I swear the international postal services have been really slow this past March.
Get your box here I have already ordered mine yesterday and today I got the shipping notice so they are super fast with shipping.
I was wondering if there are any other boxes out there I should know about let me know in the comments. Also if you have experience with the Look Fantastic boxes let me know what you think.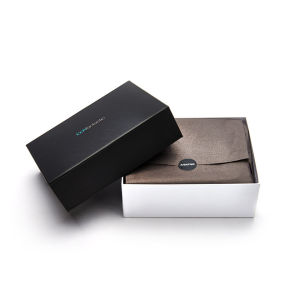 OMG ik ben totaal vergeten om te bloggen, ik ben zo druk bezig met werk en op de dag dat ik geen werk heb ben ik veels te druk bezig met andere dingen en uitrusten. Want het werk wat ik nu doe is lichaamlijk best wel zwaar. Ik wou echt dat ik niet continue zo moe was want dan kan ik wat meer dingen doen ook voor mijn blog en youtube kanaal. Maar het is paasweekend en dat betekent dat ik alleen vandaag nog hoef te werken en daarna heb ik 3 dagen weekend. Joepie!!!
Maar terug naar het echt om draaide, de Look Fantastic beauty box van april is hier. Nou ja om te bestellen dan, en om eerlijk te zijn heb ik mijn maart box ook nog niet. Ik denk dat die nog ergens onderweg is blijven steken ik moet zeggen dat de internationale postkantoren heel sloom zijn geweest in maart.
Koop hier de april box Ik heb mijne al gisteren besteld en kreeg vandaag de verzendbevestiging. Dus ze waren daar best wel snel mee. Voor diegene die niet weten wat LookFantastic is, het is beauty webshop met allerlei goede merken en daar maken ze een beautybox van. Die elke maand beschikbaar is om te kopen, los of je kunt een 3 maanden abonnement kopen. Maar het is echt een super box om te krijgen, tot nu toe ben ik nog niet teleurgesteld geweest. Enig nadeel is dat het uit Engeland moet komen dus het kan een tijdje duren. Geen verzendkosten dus dat scheelt ook weer.
Hebben jullie nog tips over andere beautyboxen die ik moet proberen? Laat het me weten.